Our success is based on our drive to create the safest, most memorable and spectacular fireworks and special effects presentations and displays possible.
ENVISION
Once you have seen the types of fireworks and special effects we offer please get in touch with us and let us know your ideas and thoughts . We will first listen to what you have in mind and dream of for your reception and then discuss together and make recommendations to create an effective solution that will exceed your expectations.
DESIGN
Blaso Pyrotechnics will tailor and create a package to suit your requirements and supply you with a detailed proposal and quotation based on your desired scenario and integration within the event, your venue location, style, colour themes and budget and will send this for your perusal and approval.
REFINE
We work closely with each and every one of our clients making sure each job is totally unique and are individually designed. We understand the importance of this occasion so once your happy, we're happy. Typically a deposit is required to secure and confirm your date and ascertain our availability.
As a general guide 2-3 months is advised to book prior to your event which will allow us sufficient time to plan and coordinate any fireworks or pyrotechnics presentations. Less lead time is required for special effects (Confetti Effects, Dry Ice, Flames etc) and can in some cases is quite possible to have organized last minute but to avoid disappointment best get in touch with us sooner than later.
DELIVER
Blaso Pyrotechnics will liaise with your venue and all relevant stake holders to ensure that you do not have to worry about anything at all. All you have to do is look forward to enjoying the fireworks and special effects and seeing the look on your guests faces!

Every wedding we are invited to be involved in is truly an honour which is reflected though our work, customer satisfaction and ability to deliver results beyond belief!
We would like to thank you in advance for considering Blaso Pyrotechnics and hope that we have the opportunity to make your wedding unique and unforgettable.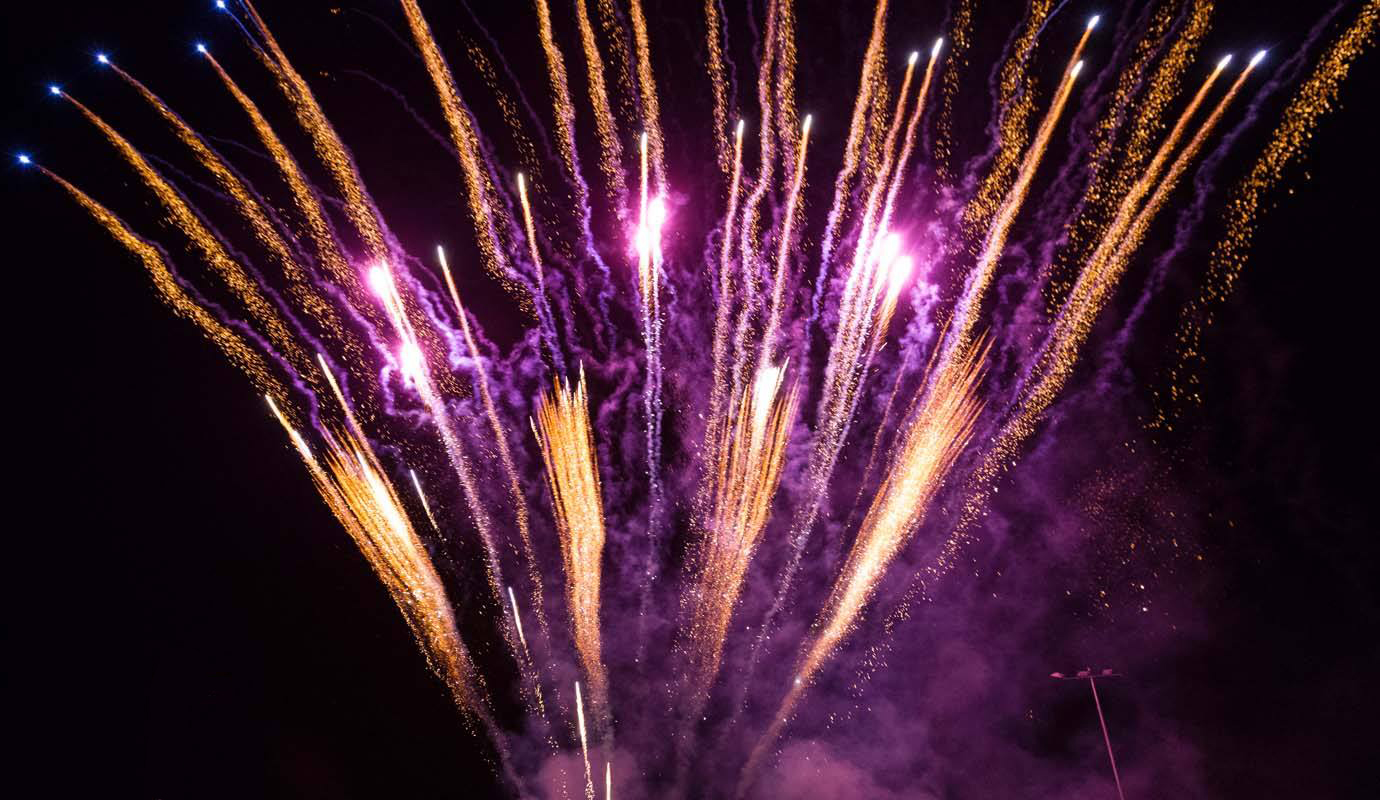 We have a passion for producing high impact custom fireworks displays, innovative pyrotechnics and spectacular special effects! Planning your wedding fireworks and special effects can be puzzling if you are not sure what you want and what is available so we provide professional advice to assist meeting your requirements and creating whatever you envision.
Blaso Pyrotechnics have a dedicated team motivated to get your event up and running, safe and hugely successful. To serve our clients, Blaso Pyrotechnics services are available 365 days of the year. Feel free to get in touch with us for more information, all enquiries and to discuss any ideas you may have.